This month we have been learning about the difference between facts and opinions. It's important to learn the difference so we can become better at identifying opinions from facts when doing research online!
We started with a read aloud and workshop with our Librarian, Miss Brigitte!
Then, we spent our library period finding different non-fiction books about various topics of interest. We then started our research by looking for facts!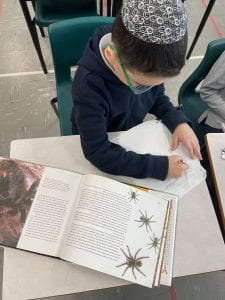 Some interesting facts we learned were…
You fit as many as 130 people in one large log house
Leonardo Da Vinci's grandmother lived to be older than 85 years old
Helen Keller was deaf and blind
Harry Houdini's father was a Rabbi
Most fish use their tails to swim
Some opinions we shared were…
Sharks are ugly
Maple syrup is yummy
Dogs are better than cats
It would be hard to be Helen Keller's teacher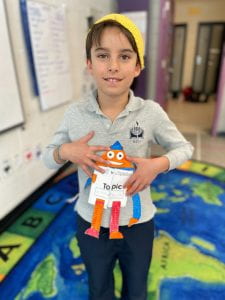 Do you have any fun facts or opinions that you would like to share with us? Comment below!!!
---
REMINDERS!
– Tomorrow is Winter Fun Day! BRING EXTRA SOCKS IN CASE YOURS GET WET!
– Our February Break begins Friday with a PD day!