As we were transitioning out of General Studies earlier this week, Morah Lianna said "We need to clean up this classroom before Morah Sigal starts teaching… It looks like a ZOO in here!"
… and Morah Sigal got inspired! Let's make a zoo!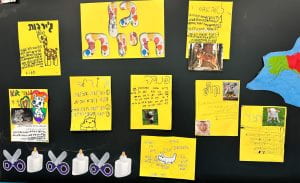 First, we had to pick an animal. Then, we searched for facts about the animal. Some examples included; What do gorillas eat? How many types of monkeys are there? What climate do snow leopards live in? What do red wolves eat? Where do pigs live?
After gathering our information, we made these posters!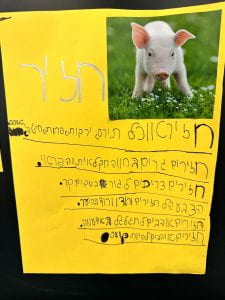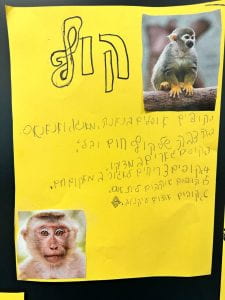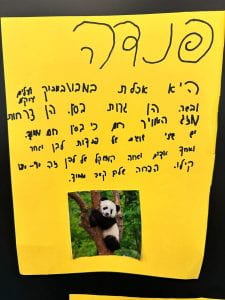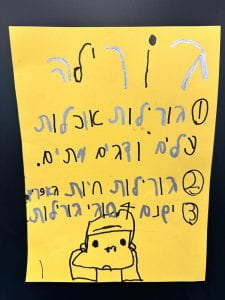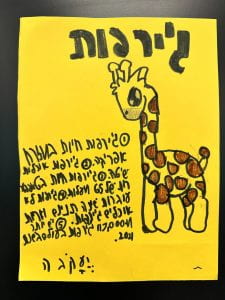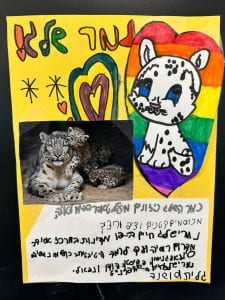 We had a lot of fun!!