Our Model Seder took place on Tuesday afternoon in the Makerspace. The students dressed up and were excited to celebrate together. 3B performed a Passover play called Let My People Go while students in 3A became different characters in the Passover story. All the students took turns reading from the Haggadah throughout the Seder. Everyone sang beautifully and enjoyed the special Seder meal.  All of the students did a wonderful job in helping to make our Model Seder very memorable. It was the perfect way to usher in our Passover break.
Wishing all of our students and families a wonderful Pesach.
Chag Sameach!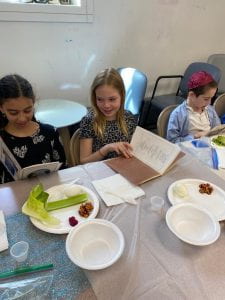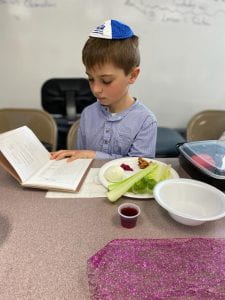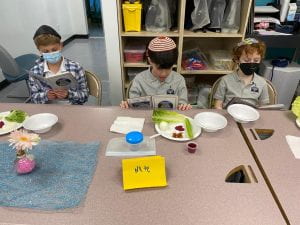 A behind the scenes look at getting ready for the Model Seder.