Hi I am tehila and I am the grade 3 blogger of the week.
This week I am going to show you what we do in our school.
Monday we all made our own bridges and supporting them in general studies.
We all worked very hard on them.did you know we all learned that triangles are the best shape to build with!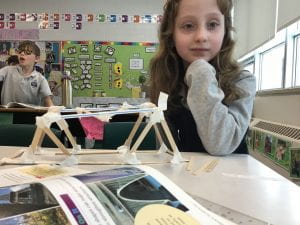 It's עברית today we are doing a secret project on our friend.
We were doing our work and now it's תפילה.
Now it's Gym time we are doing basketball 🏀 this week.Today we are playing a game to help with our shooting skills and some people are playing bump. Here are some photos.
That's our Gym.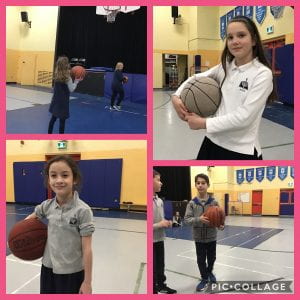 Tuesday we do French.
That is our schedule for French.
Here is our teacher .
Now it's story time.
We are reading the book :Blanche neige.
It was a great book.
I loved it.
It's general studies.
We are doing math.
We are looking at the perimeter of shapes and then building them.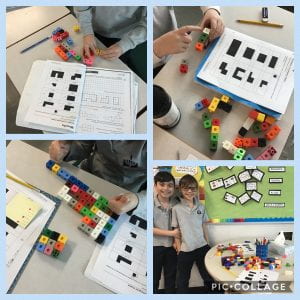 Now it's library and we are reading independently.
People are reading and some are reading in groups.
Here's some pics.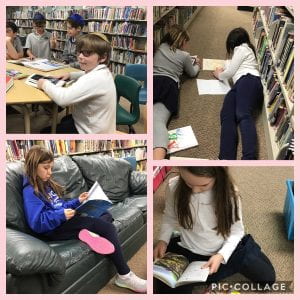 Now it's Gym today we are playing half soccer ⚽️ and half basketball 🏀 and half soccer.here are some photos.
Wednesday we review are knowledge on urban and rural areas. Now we are filling out our paperwork and some of us are reading . Here are some pics.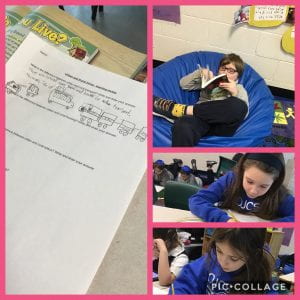 Now it's computers. Now we work on our own blogs .There all different and unique.Here is a photo.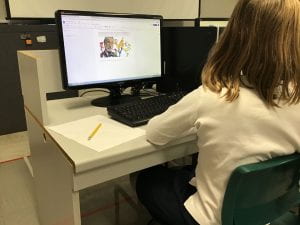 It's Hebrew here's our schedule.
חומש עמודים 12 11 

שיחה שיעורי בית

תפילה
We are working on our books so here's some pics.
It's the last Gym of the week and today we are playing Sharks and minnows.here's some photos: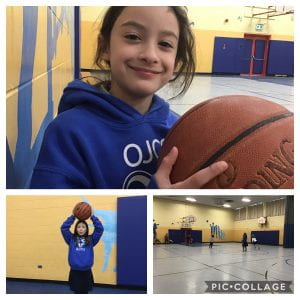 Now it's Thursday first we have French we're listening to a song and then we're playing a game on the song.l loved the song.
Now it's music. We play the recorder. We are learning about the different notes.
Here's a video of our class playing.
Now it's Friday and first we have art and today we are making a koala 🐨.Here is some photos.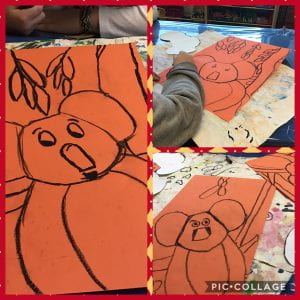 Now it's French. Now we are watching the movie 🎥 patinton on the smartboard.Here is a photo .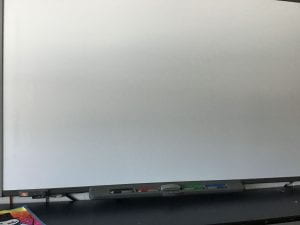 Here is the word of week from Hebrew class:
Thanks for reading my blog! Please leave a comment!