Shalom Kitah Gimmel Families!
It was so amazing to be back at school with all of the students in Grade 3 this week after February break… although… I am quite jealous of the suntans and vacation braids!
Here are two highlights from the week along with some reminders at the bottom of the blog post!
In Science we have been learning about different types of forces. While magnetic force seemed to be the class favourite before the break, it seems like electrostatic force is now the "most fun" force in class! Check out these big smiles and crazy hair!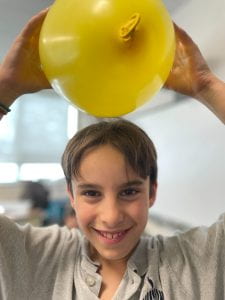 With March, comes MARCH MADNESS!! Grade 3 was excited to see that we are launching our March Madness Book Bracket again this year! Now that we are in Grade 3, we have a bit of a twist! Instead of only having other teachers come join us as guest readers… we will also have Grade 3 students become the guest readers! Today one of our students read our March Madness Book!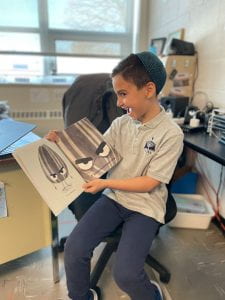 Which book do you think will win? Let us know in the comments!
---
If you have any feedback from last month's transition to a General Studies Homework folder (rather than all electronic), please send me an email! (update: new BINGO board will be given next week, as this week we are celebrating purim and all things RUACH!)
RUACH week is starting on MONDAY. Please see this blog post for details about each theme day!
We are getting ready for Innovation day! I am looking for newspapers and cardboard for this year's project! If you have any of these items, please send them to school. Thank you!