Class Representative Elections
This past Friday was Election Day in Grade Three. Students who wanted to run for class representative made posters to announce their candidacy. They also shared their reasons for why they wanted to be class rep with their peers. Some of the candidates wanted to get candy to their class or help their peers earn extra free periods. The real reason six students from 3A and eight students from 3B ran was to make a difference and help their classmates have a great school year. Congratulations to Jonah from 3A and Coby from 3B, our new class representatives for the 2020-2021 school year. I know they will do their best to make this year a great one for Grade Three.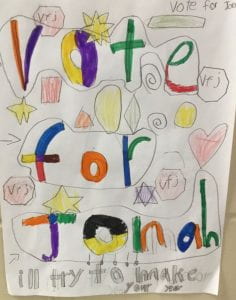 I am so proud of all the students who ran for class rep. Many children would like to have leadership opportunities this year. I get to make sure they all have the chance to be leaders this year. I am already excited about the year we will have together.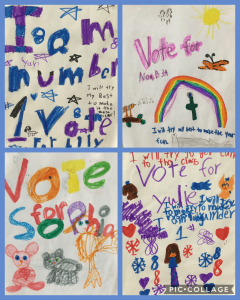 IXL Math Website
IXL is a new Math website the students will be using this year.  The Grade Three students will start using the diagnostic area of this website to determine their level for working and practicing their math skills this year. Once the students have done some diagnostic tasks I will be able to assign specific tasks to each student.
Each student has their IXL information card inside the front cover of their homework duo-tang.  If your child does not have their information card in their homework duo-tang please let me know and I will give you the information. You can learn more about this website on Mrs. Cleveland's Math Blog.