This week has been busy with scientific experiments (amongst other things!) We are almost finished our plants module and are ready to jump right into soil investigations (You would be amazed at home interesting and intriguing soil can be!) We will also be starting to look into structures and beginning to build.
We started with examining our  bean seed to see if they had sprouted or not – our guiding question was 'Do seeds need soil to germinate?'. Some students had beans that had sprouted and some not yet. We questioned why that could have happened, answers ranged from how much light, how much water even the quality of the bean. We used magnifying lenses to inspect the seed and what had sprouted.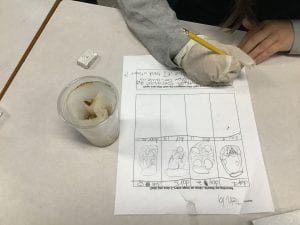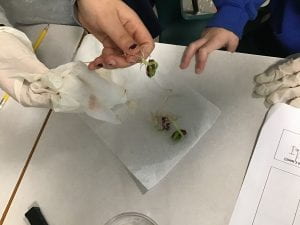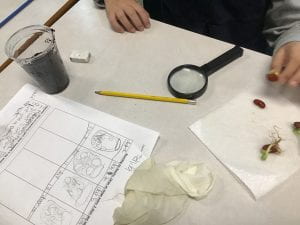 Students then replanted their bean sprout to see what happens next. They have the responsibility of keeping their plant alive and ensuring it has everything it needs. Once our beans have produced stalk, we will begin our Structures module and get ready to build a self sufficient watering device (get ready for the post about bringing in as many clean recycled items as you can… your garbage recycling team will be happy… The corner of my classroom… not so much!)
The next experiment involved looking into the stalk make up of a celery plant. The celery plant is different to other plants and we looked in to how its stem and cell make up was different. The experiment used our knowledge of a plants water needs. We added food colouring to the water and will be documenting what happens to the stem and the leaves.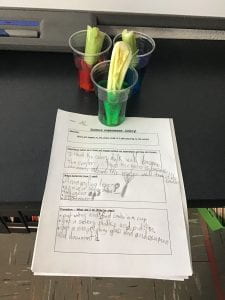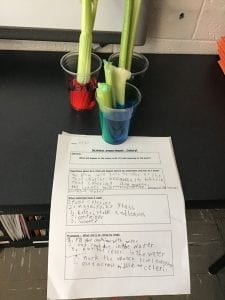 -UPDATE-
Our food colouring has reached the edges of the Celery plant!